Goodbaby Uni-All car seat 0-36 kg Laguna Blue
Choose Color:
Choose size:
Choose quantity:
You save: €
140.00

(-

32

%)
(Product)PRODUCT is in stock
Product is not available
Goodbaby Uni-All car seat 0-36kg
The Uni-All is an outstanding solution for your child's future. Designed to grow with your child from birth up to 12-years-old and built to exceptional safety standards, the Uni-All delivers ongoing safety and support throughout your child's formative growth phases, ensuring they are protected at all times. The innovative Energy Reduction Technology safeguards your child in the event of a front collision, while the integrated L.S.P. System provides an essential layer of protection for your child in case a side-impact occurs. The Uni-All is also equipped with ISOFIX and supported by a top tether belt for additional anchorage, preventing dangerous seat rotation in case of an accident. The Uni-All is all you need - offering phenomenal safety and convenience at each stage of childhood.
Product information:
All-in-one seat
Energy-reduction technology
Integrated L.S.P. system
Topp tehter and isofix
Restraint system control
Smart one-hand recline function
Energy-absorbing shell
Newborn inlay
ALL-IN-ONE SEAT
When choosing a seat for your little one, this All-in-One car seat is our ultimate solution in convenience. The Uni-All delivers exceptional standards of comfort and functionality for your child from birth up until 12-years-old, making it a seat for all ages.

ENERGY-REDUCTION TECHNOLOGY
Forward-facing, the Energy-Reduction Technology of the Uni-All safeguards your child in the event of a front impact. This visionary safety technology limits the neck's exposure to impact forces and can lessen the risk of injury by reducing the forces by up to approx. 20%.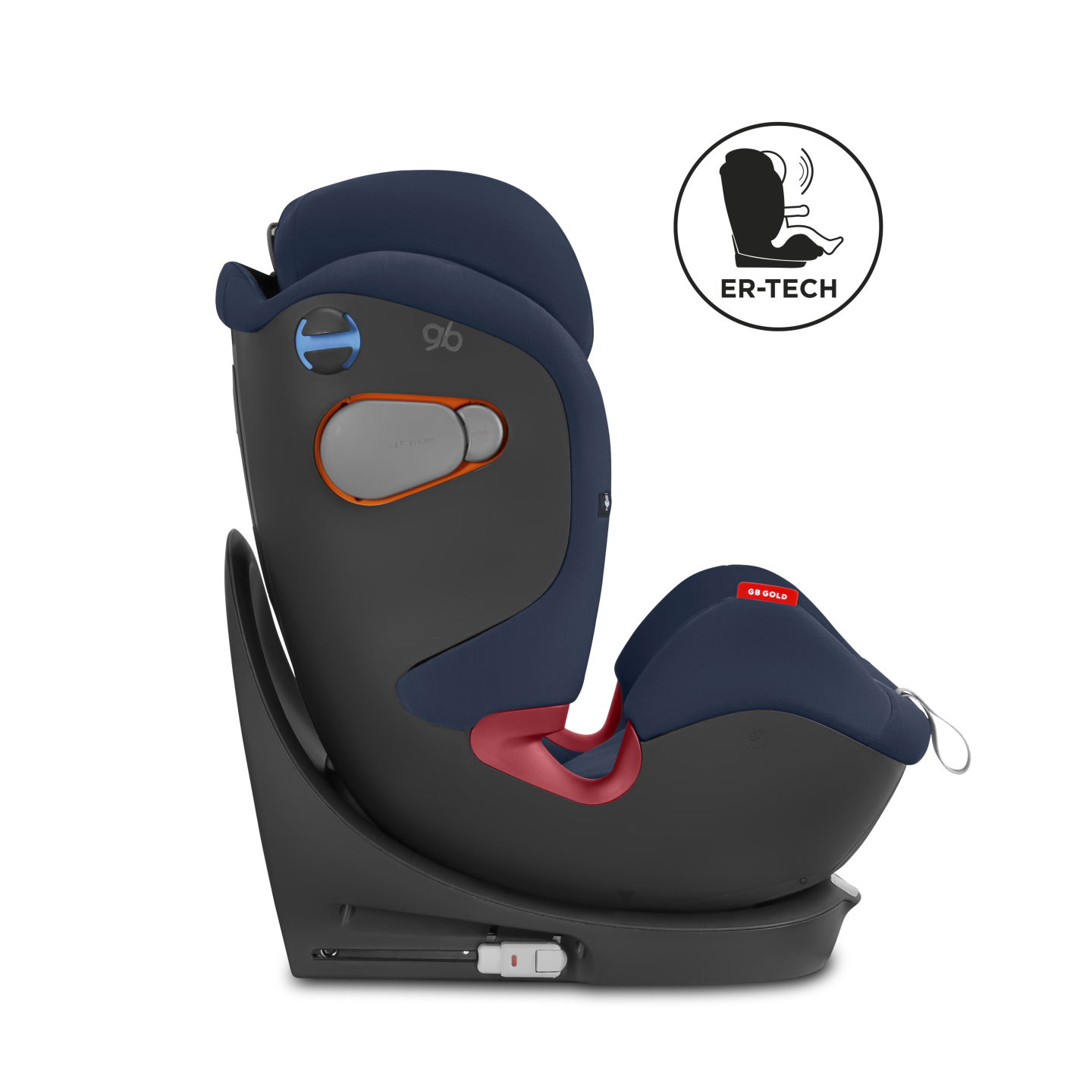 INTEGRATED-LSP-SYSTEM
The integrated Linear Side-impact Protection System is an essential safety feature of the Uni-All. Folded out on the door-side, the L.S.P. System provides an essential layer of protection for your child in case a side-impact occurs, reducing the forces of a side-impact collision by approx. 25 % when compared to the same seat without L.S.P.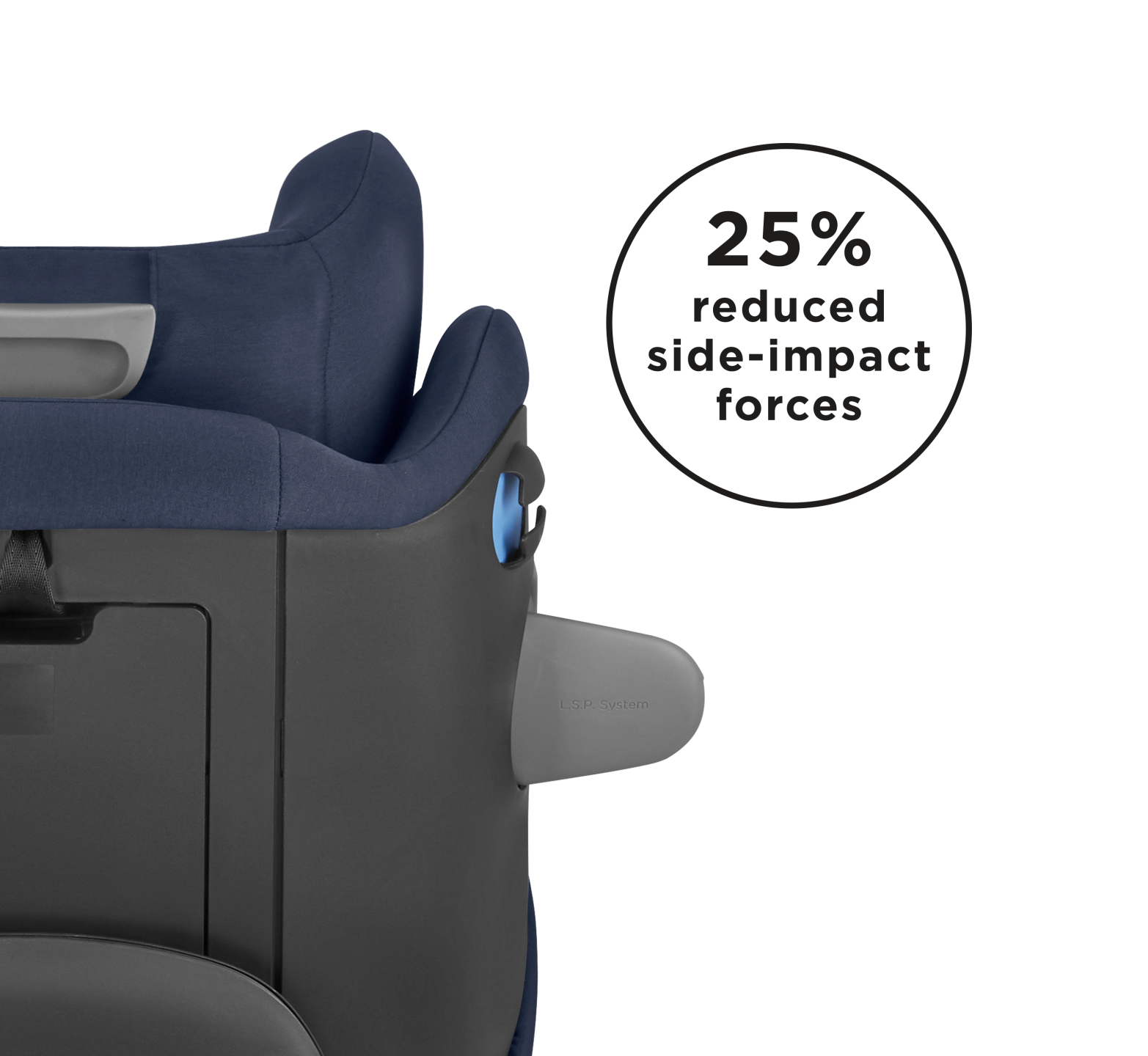 TOP TETHER AND ISOFIX
The Uni-All is equipped with a top tether which, combined with the ISOFIX System, prevents dangerous seat rotation in case of an accident. Both features have a visual indicator supporting correct installation of the seat. The top tether is used in Group 0 and 1, up to 18 kg, the three-point vehicle belt is being used thereafter in Group 2/3.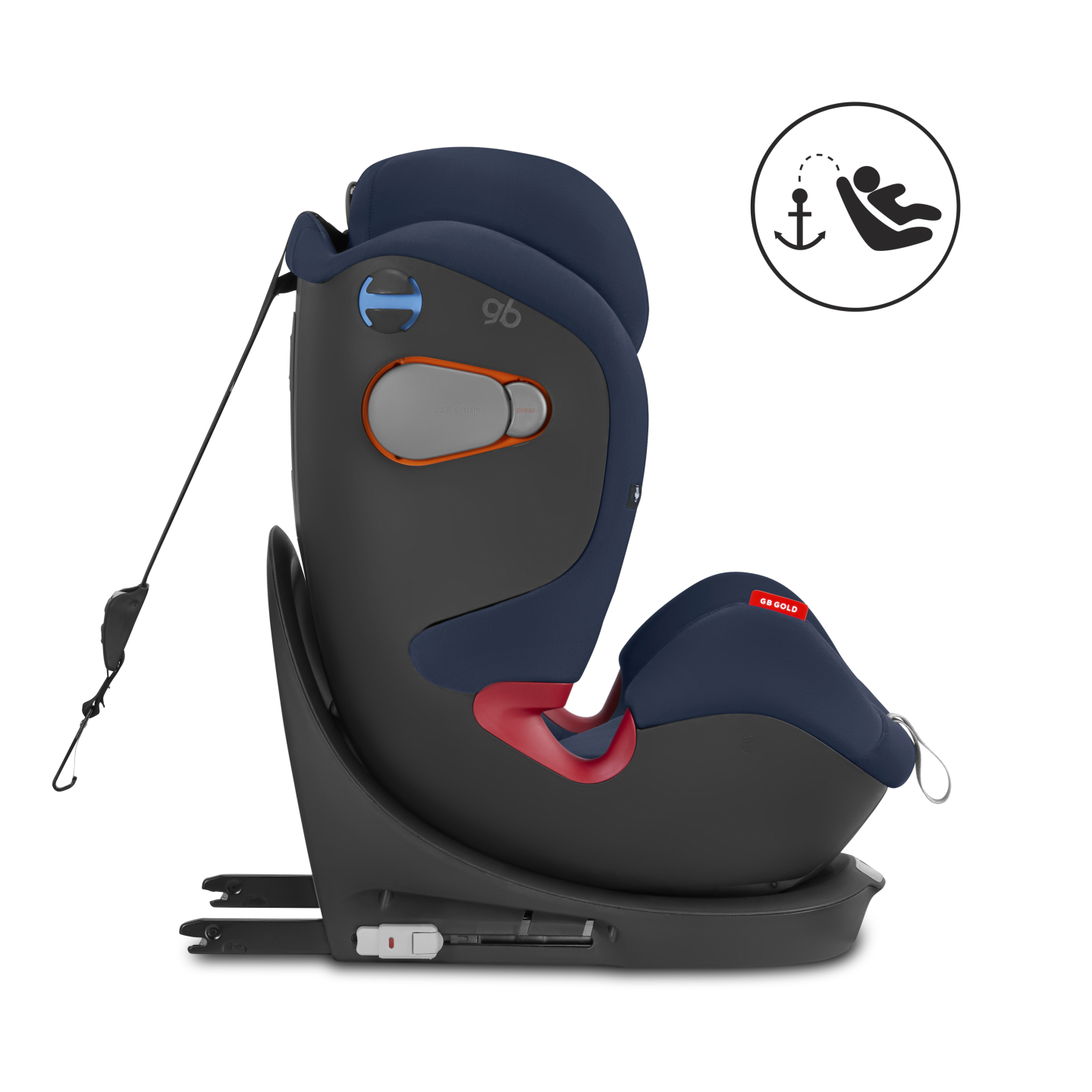 RESTRAINT SYSTEM CONTROL
The Restraint System Control of the Uni-All makes certain you use the correct restraint for the size of your child. As their weight and height increases and you adjust the headrest to your child accordingly, the Restraint System Control will ensure you switch from the 5-point harness to the 3-point vehicle belt at the appropriate time.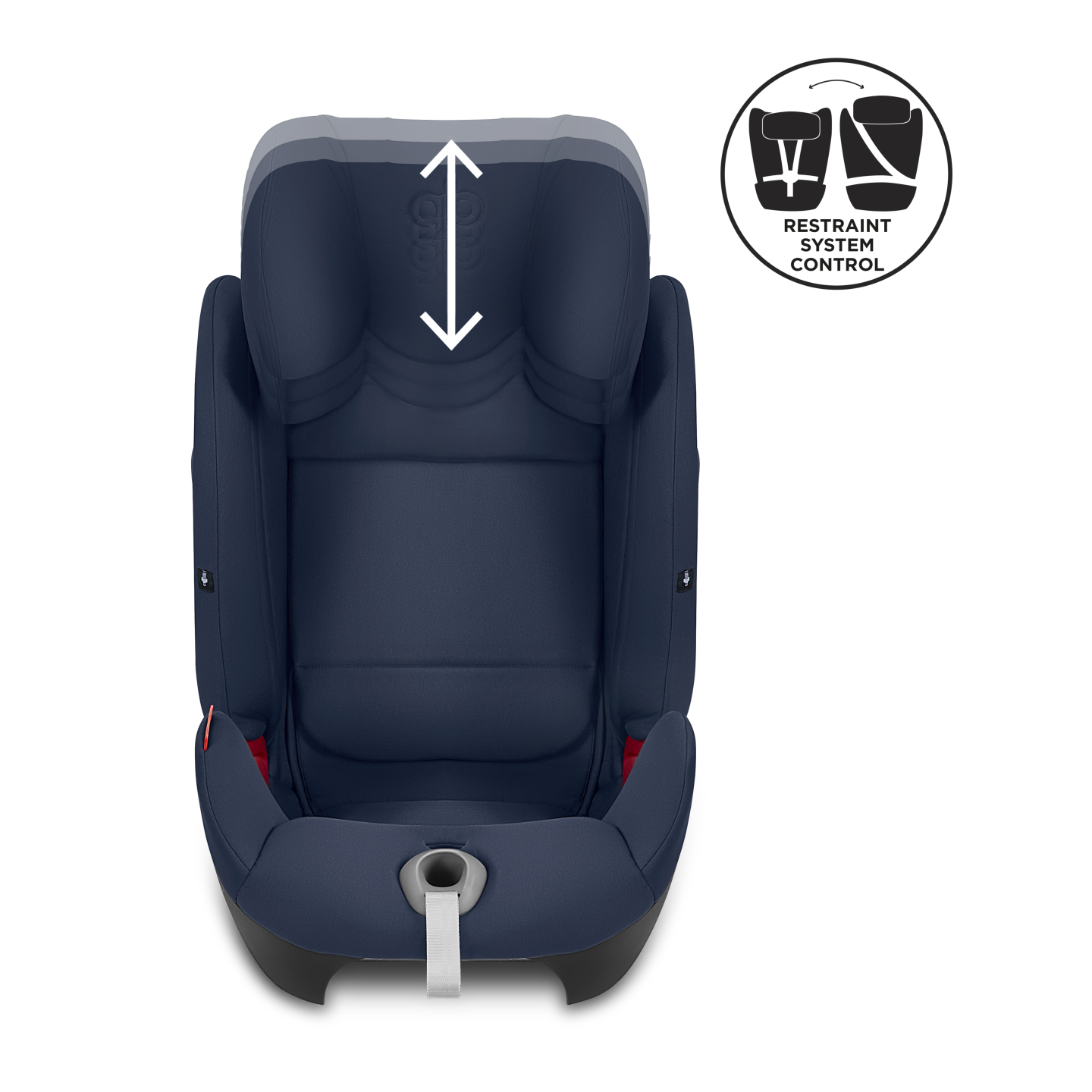 SLEEPING POSITIONS (GR. 0+/1)
The smart one-hand recline function allows parents to make adjustments with ease, transforming the Uni-All from sitting to 6 different sleeping positions while keeping one hand free (Group 0+/1). This convenience delivers maximum comfort for your child, and confidence for parents. The recline function can be used either rear- or forward-facing.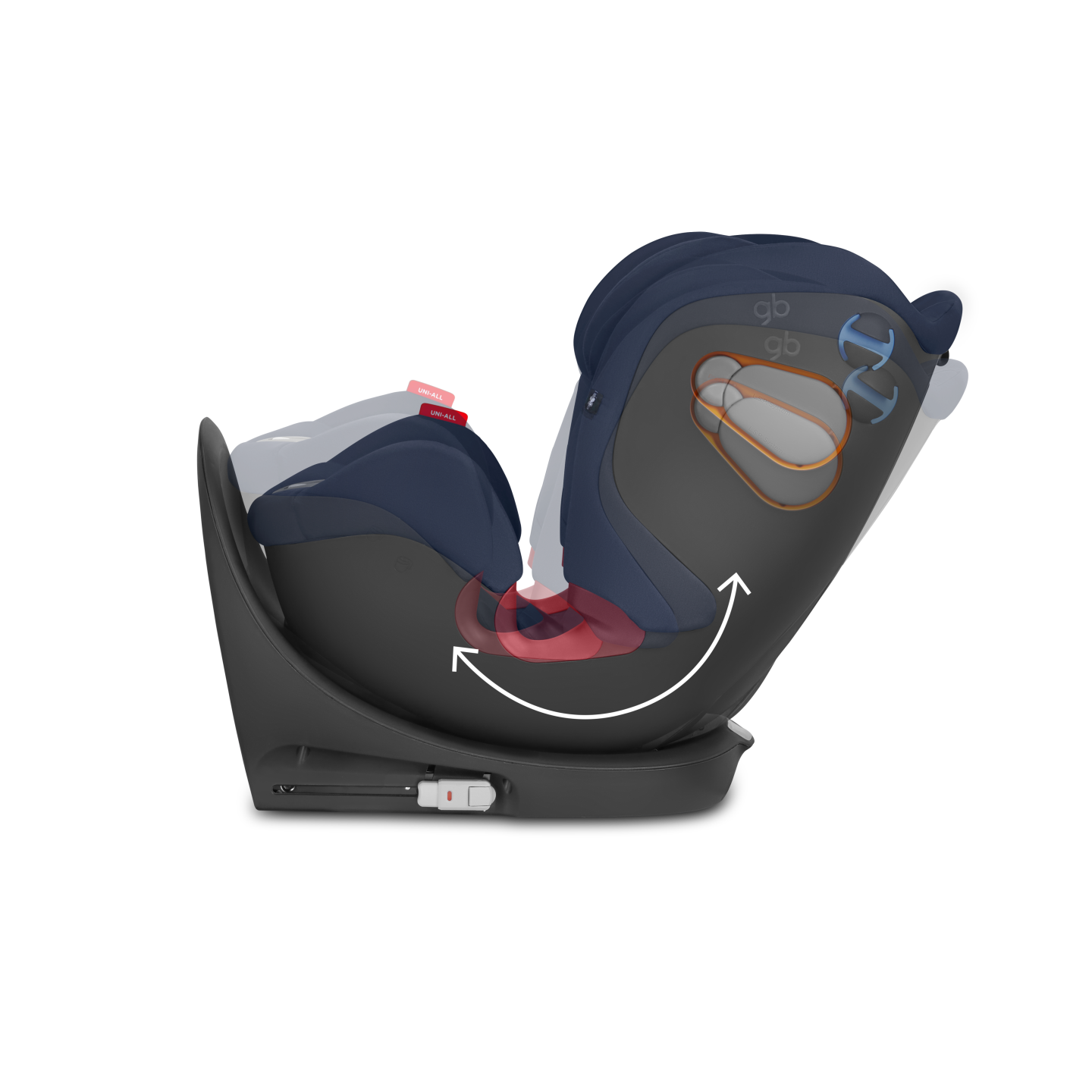 ENERGY-ABSORBING SHELL
The energy-absorbing shell of the Uni-All works in combination with the integrated L.S.P. System to absorb impact energy, directing forces away from your child and minimizing the effects of a collision.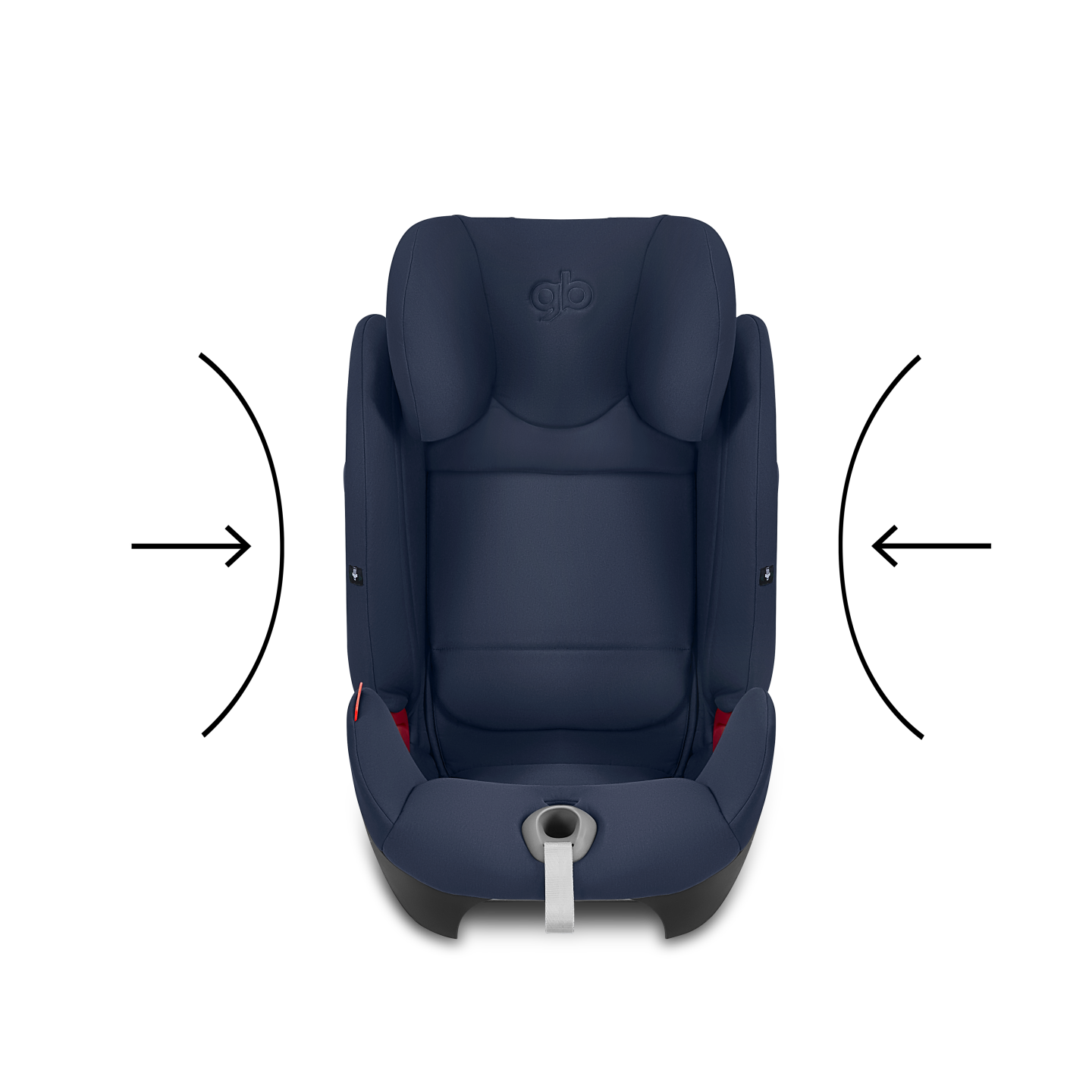 NEWBORN INLAY
Up until 61 cm in height the newborn inlay supports a safe and comfortable seating position by raising your baby's hips higher in the seat.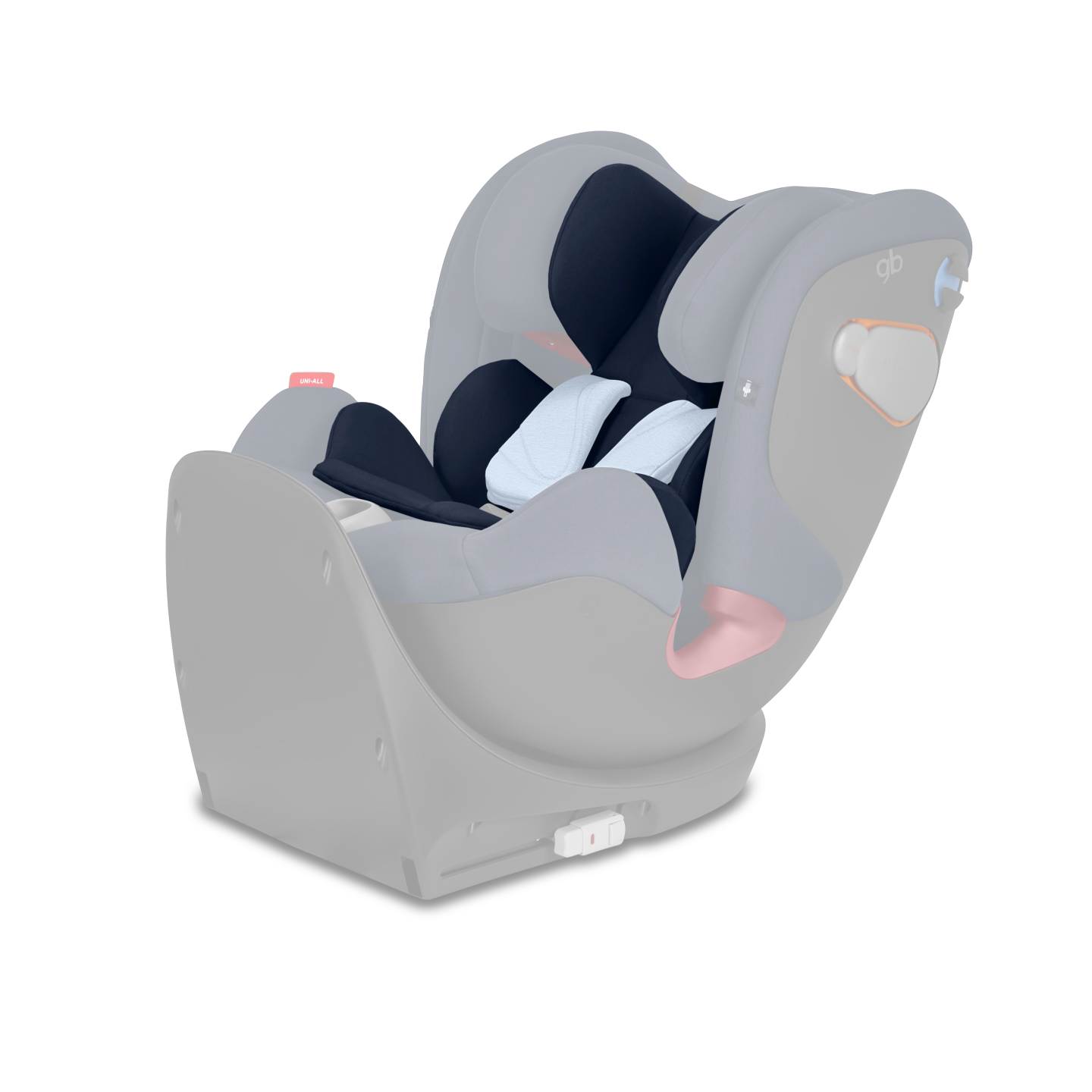 Technical information:
Size:

Length: 72 cm; Width:44 cm; Height:62.5 cm

Suitable for: 0-36 kg.. From birth to approx. 12 years.

CLEANING: Fabric covers machine washable at 30 degrees
Model code: 188-619000307
Product code:
225751
Color:
Laguna Blue
Transport information
The estimated delivery time depends on the transport method chosen by the customer. If the item is out of stock, please contact our customer service regarding availability!